Our Partners
Ptea Teuk Dong (PTD) is extremely grateful to our supporting partners who provide us with funding, technical advises and other support as below: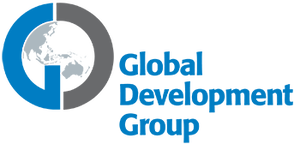 Global Development Group – GDG (ABN 57 102 400 993), established in 2002, is a Brisbane-based, Australian-founded non-government overseas humanitarian development organization with a passion to provide comprehensive quality management to help achieve development effectiveness, together with partners, in its aid and development projects and activities around the world. GDG is an Australian DFAT approved NGO carrying out quality humanitarian aid and development projects with approved partners, providing aid to relieve poverty and providing long term solutions. Global Development Group takes responsibility for the project according to DFAT rules providing a governance role and assisting in the areas of planning, monitoring, evaluating and auditing to ensure projects are carried out to DFAT requirements.
GDG has partnered with Ptea Teuk Dong (PTD) to support Education project 'J907N Empower Children through Education' in Battambang, Cambodia, is a tax deductible project. Tax Deductible receipts for gift over $2.00 with a preference for 'J907N Empower Children through Education' will be issued by Global Development Group.To support this project, visit Group Development Group Website:
http://globaldevelopmentgroup.org/au/projects/j907n-ptea-teuk-dong-empower-children-through-education/

Projectmac is a not for profit Australian registered NGO, CAN number 118667628, and was established to work with the poor in Cambodia. The Projectmac team has been working with the Cambodian people since 1980 through refugee resettlement and on various community projects since the early 1990s.
Projectmac supports local Cambodian communities and organizations by providing project management, administration, co-operation and general support. Projectmac started to support Ptea Teuk Dong's projects since 2008.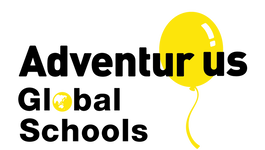 Adventurous Global School – AGS is a Charitable Foundation registered in Hong Kong with the mission to build Adventurous Global Schools throughout underprivileged regions and to provide academic opportunity to those in need.
​Adventurous Global School – AGS funded to build the first School in a small village called Sneung in Battambang Province which was officially opened in July 2017 with nearly 150 students enrolling.
Adventurous Global School – AGS has been partnering with Ptea Teuk Dong since late December 2015 and providing 100% of financial support for the operations of our AGS School, Sneung Branch.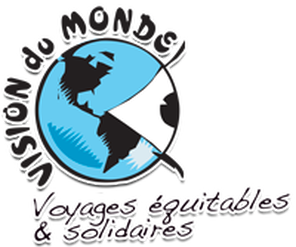 Vision Du Monde – VDM is a SCOP of solidarity tourism, created in 1993, which organizes solidarity and equitable trips in 4 continents. VDM works with promoters of local projects concerned with developing more equitable tourism, supported by local populations in disadvantaged areas and a source of sustainable development.
Since its creation, Vision Du Monde intends to develop a tourist activity:
• wanted and controlled by local people,
• attached to traditional activities (agriculture, breeding, crafts .) as part of a complement of activities.
• respectful of the people, their culture, their beliefs, the environment.
• putting the meeting and exchange at the heart of travelers' stays, preferring home-stay accommodation.
​​Vision Du Monde – VDM has been providing great support for PTD since 2009 of our following Projects:​​
1. Electricity Connection for PTD Centre in 2010.
​2. Toilet Construction for PTD Home-stay in 2012.
3. Electricity Connection for AGS School, Sneng Branch in 2016.
4. School Kitchen Renovation for School Children at PTD School in 2018.