Livelihood & Economic Development
This project aims to provide the poor families in the rural community with the training, tools, and resources to improve their living conditions thereby eradicating extreme poverty and hunger through values based holistic community development.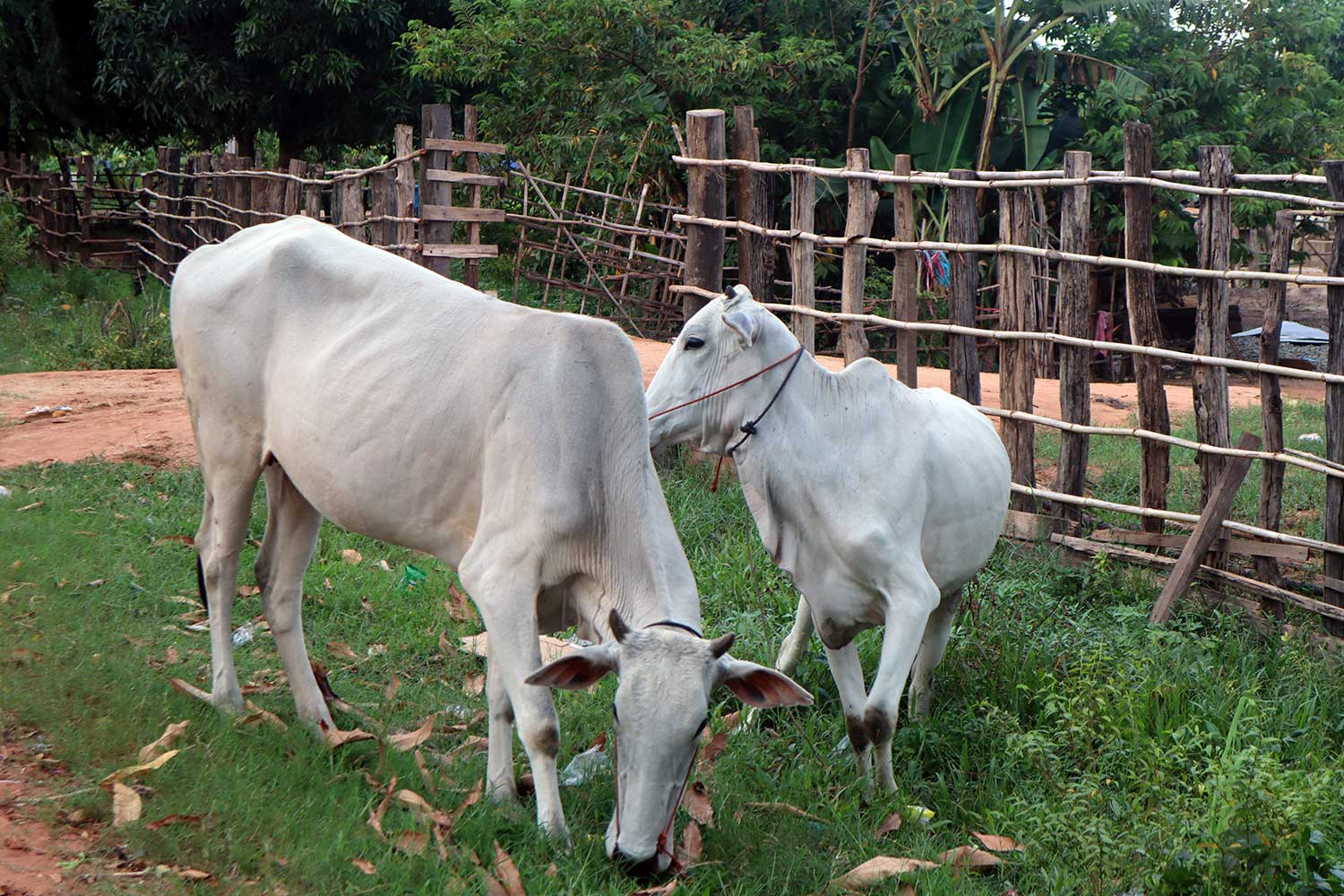 "COW BANK" is initiated to support families to become self-sufficient by loaning each with two pregnant cows. It's more about providing an opportunity to break the poverty cycle rather than a direct handout.
In Cambodia, cows are essential for farming.  We use cows to plow the fields and pull oxcarts. Because of the poverty in Cambodia, many times, cow is the family's most valuable asset as well. A good female cow costs approximately $1,250 in Cambodia.
Why we started "Cow Bank Project":
The cow provides the family with a real asset.  Cows can be bought and traded easily in Cambodian's rural agriculture-based economy.  When emergency needs arise, they have an asset to help the family.  
How we operate "Cows for Cambodia":
1)      We find a poor family who is hardworking, trustworthy and wants to have a​ cow. Each family has to commit to involve with PTD Community farm at least 2 years.
2)      We find two good female cows. We like to find pregnant cows of approximately 3-4 years old.
3)      The family cares for the two cows. We have a veterinarian who can attend to any major medical needs of the cows.
4)      Family keeps one calf and another calf for PTD.
5)      After the second calf, the two cows will be relocated to another family at approximately 2 years old
6)       Each family signs a contract to ensure that our cow is looked after and strict rules are followed to ensure the best outcomes for all parties.
Additional Benefit: There are no operating costs and no administrative overhead because we are able to keep some of the offspring as well.  Therefore, there is no need to charge for any overhead expenses.  100% of donations for cows go directly to purchasing cows which are delivered free-of-charge to the family.
If you want to help a poor Cambodian family let us know and contact us ptdcambodia@gmail.com, a pregnant cow cost approximately $1,250!