PTD receives nearly 70% of its financial support from individuals who want to make a difference in the lives of more than 500 students who are receiving support from ours programs. Without donors like you, we wouldn't be able to offer the cutting edge educational and social work services that are making meaningful changes for local communities in Battambang as well as Cambodia.
By sponsoring a teacher, you can support at least 30-50 children as each of our teacher is at least responsible for 2 classes which means you can make a bigger impact and create a greater opportunity for those children who are eager to change their life through education.
Sponsor a girl for highter education
With an education, girls in these developing countries gain more independence and control over their own selves, choose to marry later, choose to have fewer children, remain healthier, and, in general, devote their time, energies, and resources to taking care of their families.
By sponsoring $1,500 per year for a girl to reach her education goal, we not only change her life but we also change the life of both her current and future families as well as her community.  
KITS Of HOPE is a simple solution created to help poor, orphan, vulnerable and disaster affected children throughout Battambang Community. Each School Kits is filled with uniforms, stationery, learning resources will enable a child to write, draw, color, calculate, express themselves for a whole school year.
By contribute $45.00 SPONSOR A SCHOOL KITS, you CAN simply give a hope to create an equality for a child to learn for a whole year.
PTD partners with businesses and organizations who see the value in educating the next generations. If your company is looking to fund and support PTD, we would be delighted to hear from you to discuss about setting up a partnership. ​For example, you may be looking to partner with us as part of your organizations commitment to ​Corporate Social Responsibility (CSR).
Start a scholarship with your business name
Show your commitment to enhancing the capacity of tomorrow's workforce by starting a scholarship for Cambodian students who want to work in your field.
A Full Partner/Donor is essentially a donor willing to fund a complete standalone project which would cost somewhere between $25,000 to $50,000 USD for a full year long project.
Invest in our Social Enterprise
Our social enterprises support integration of community members who have been trained through our programs, so they become actively involved in the development of their society. This way, our social enterprises are serving PTD' social projects mission. By investing on our social enterprises, you will enable us to achieve a high social profit (positive impact for our beneficiaries) and good financial profit (stable incomes for the beneficiaries and for the organization). This reduces our donor-dependency and increases our sustainability.
Travel along with your high school group, off to a different community, different country; only with one primary objective: Bring small yet tangible changes in needy communities. PTD's High School Group Volunteering program enables you to explore the facets of human communities that are in need of service from volunteer groups like yours. This is an opportunity for student groups to learn, get involved in direct community service and mingle with the locals in their local culture and unique traditions. Strengthen bonds with other team members, hone your team spirit and polish yourself as leaders. PTD identifies areas that are in genuine need for service and selects projects for the group accordingly, so that students can go out and make a real, tangible difference out there. Students will also get to practice Khmer Language while mingling with the local people and traveling around to local areas.
Volunteer with us and make a real difference!
Volunteering at PTD is a life-changing experience and making a real difference. It gives you the opportunity to use your skills in new ways, experience Khmer culture and help our community to become a sustainable community. Immerse yourself in the Cambodian culture while working with PTD's local staff in the beautiful town of Battambang. Our International Volunteer Programs have been initiated in response to the increasing necessities of our organization's growing expansions in various fields. They aim to provide, develop and improve the quality of lives, welfare, and the sustainability of the organization with the purpose of serving nearby communities. What we have been doing is making sure that your volunteer causes are directly linked to the projects our organization has come up with, in which both the communities and your contributions are synchronized with the sole purpose of bettering their livelihoods and welfare. Having successfully achieved numerous community programs, PTD continues to work on other projects with the hope that the locals get as many benefits as possible. With limited resources to run programs smoothly, we're more than gladly privileged to be working and receiving any kind of support from your volunteerism with PTD.
In case that you are not sure how you can volunteer with us, below are some of the areas in which you can get a hand on while volunteering with us:
​
Education/Teaching If you're sharing knowledge and new ideas, teaching can be an exciting experience to be included in your volunteerism in our organization. Most of our students are lovely kids who are eagerly hungry to learn something new for their growth.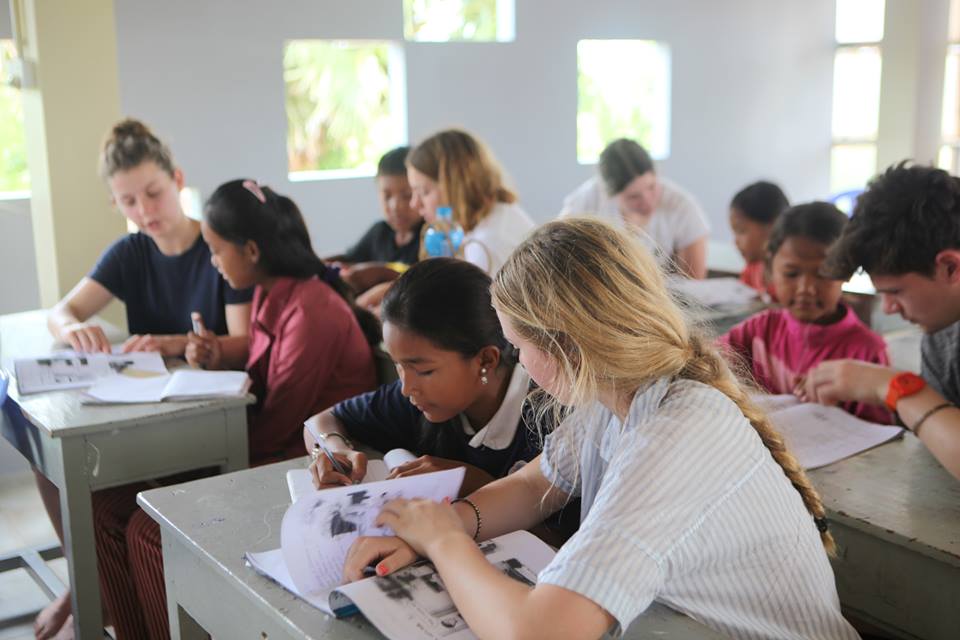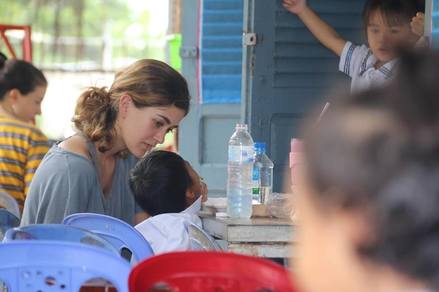 Childcare Have a deep love forwards caring for children? Do you enjoy seeing kids running around, playing with them, helping to feed them? If your answer to one of this is yes, then you surely can come and volunteer with us at PTD!
Physical Work This includes anything relating to work done by physical activities. Examples can be painting the walls and fences, renovating old buildings, laying down the concrete, removing grass, gardening, etc.
​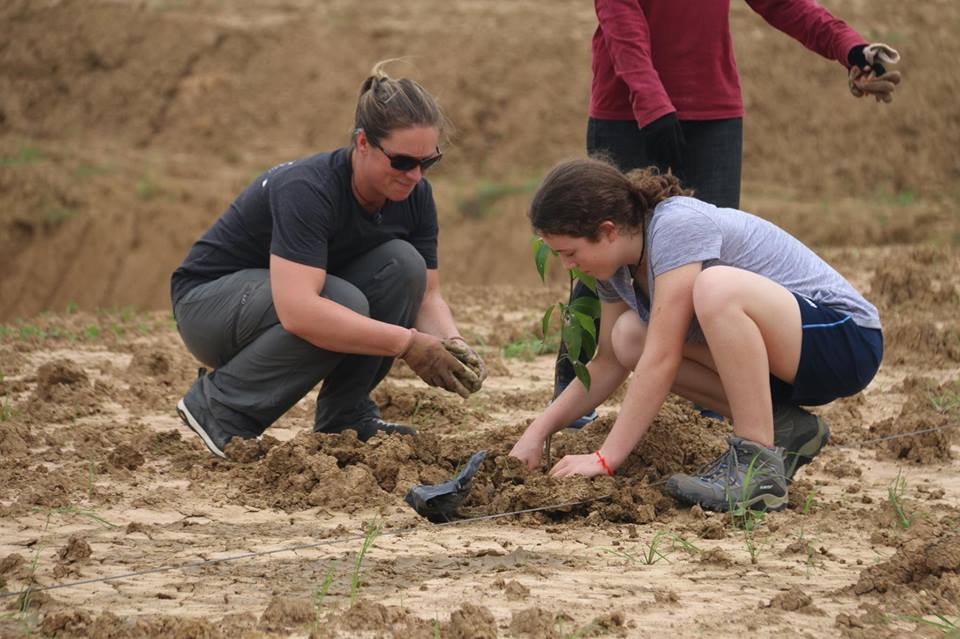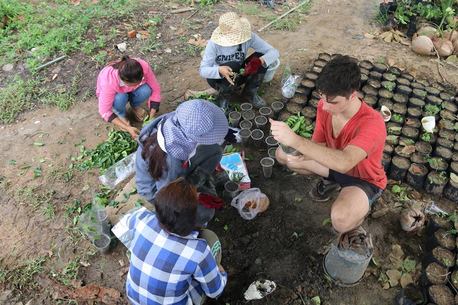 Agriculture One of Cambodia's main sectors is agriculture but the outputs produced are very less and aren't comparable to the neighboring countries such as Thailand or Vietnam. Some of the techniques used are still traditional which, as a result, do not produce greater supply for both domestic and international demands. If you are familiar with agriculture, you are more than welcome to work with our community farm!
Administration and Professional Writing Some of the office works are still following the traditional technologies, which somehow should be adapted for more efficient and time saving approaches. For professional writing, there's always a need for supporting our policy development, brochures, website and proposal etc. We, as second language learners, find it challenging when it comes to writing perfect English. So if you are capable of working well with administration work and writing skill, it will be great if you give us a hand!
Read what people have said about their life-changing experiences with our Volunteer Program.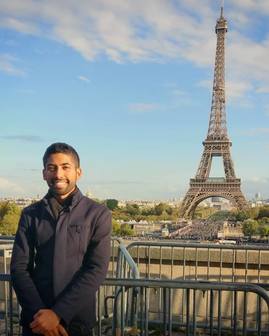 Roy Aritra – "This is my first time volunteering so I didn't really know what to expect. But my time at PTD so far has been absolutely amazing. The accommodation, the hospitality of the staff, the other volunteers, the school and the students; I couldn't have asked for a better set of people. Everything has been well organized and the people here have done a great job making us feel at home. Even the food has been fantastic.

I have never done teaching before, so this was a first for me. It has definitely been very challenging, but I've loved every bit of it. The kids are extremely adorable and it is so gratifying to be able to contribute towards their learning, even if it is for only 2 weeks.

It definitely takes a lot patience and perseverance working with such young kids, especially when you don't speak their language. But there's no doubt that me and the other volunteers are definitely making a difference. At the end of the day, when all the kids say goodbye and hug you before leaving, you know that this is all worth it"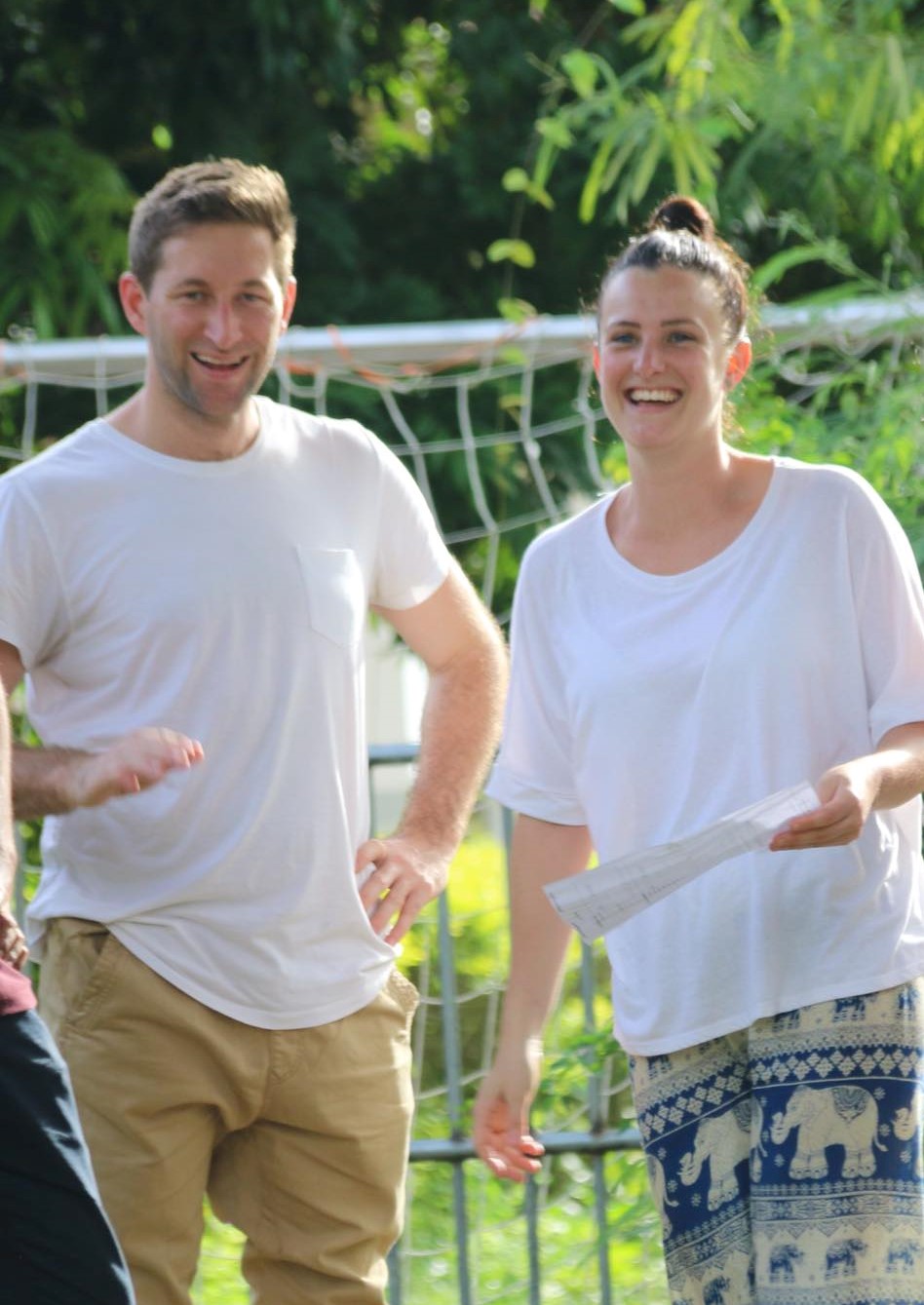 Brent Lindeback & Renae Hamson – "It's been incredible to stay in Battambang for two weeks as opposed to some of the biggest cities. Staying in Battambang really got to see the real Cambodia and met some real beautiful people. Everyone's smiling around the school, around the town, and it's been incredible.

I personally gained a lot of skills and experiences in teaching and also experiences in the Cambodian way of love. Just discussion with everyone; with the locals, has been incredible. I guess, overall, if you can use one word, it'd be gratitude. We're gratitude for what we have way back home compared to the life that many Cambodians live. We are very lucky which we take for granted and experience like this really does bring that to life to make it very happy for what you've got back home.

I recommend fellow volunteers that come here to really have an open mind, take all the experiences, put in everything that you want to get out of it, so that you can really benefit the children and yourself as well.

We'd like to thank PTD and all the staff especially to the cook who was really great, and of course Ravy _our coordinator_ who was really good, and the director as well who arranged a really nice BBQ for us to show appreciation, and of course to the teachers who taught us a lot. We also grew friendship with everyone here, with the other volunteers.
Become our Ambassador in your home country. Help spread the word!
With a few simple steps you can make a big difference!
Hand out our brochures to friends and neighbors and raise awareness about our work in your community.

Approach service clubs (such as Rotary, Lion, Junior League, etc.) in your area for possible project collaboration.

Approach local schools and youth groups for possible service-learning opportunities (public and private schools, colleges, Girl Scouts, church or temple youth groups, etc. )

Once per year hold a Dream Giving Event in your home supporting a project of your choice.